The PAMIR GUIDES agency in Murghab, Tajikistan, is the sole owner of the sites "pamirguides.org" and "pamirguides.com"
WELCOME TO PAMIR, THE LAND OF MAJESTIC MOUNTAINS
THE HOME OF VERY HOSPITABLE PEOPLE
Welcome
Welcome to the Pamirs, the land of majestic mountains and wild rivers The home of very welcoming and modest people.
Pamir Guides is an adventure tour operator based in the Eastern Pamir of Tajikistan. Run by local people, we have over 15 years guiding experience in the region. Pamir Guides provides for individual and group tailor-made holidays as well as package tours and treks. We offer cultural, trekking, mountaineering support and photo safari opportunities and provide visa and permit services, border access, transport services, hotel and guest house booking, and climbing permit services.
The Pamir mountain range in Central Asia forms the western arm of the Himalayas and are amongst the world's highest mountains. They are known as the "Roof of the World" and are traversed by the legendary Pamir Highway, one of the most famous road trips in the world.
About Us
The founders of "Pamir Guides" are Saidali Gaibuldaev and Kuban Kozubekov.
We are native to the high plateau of Murgab and are part of the Kyrgyz minority living in these high altitude areas. After completing school in the provincial capital of Murgab we started working as drivers and guides. This was done in cooperation with NGOs who set up a tourism development program. Read more...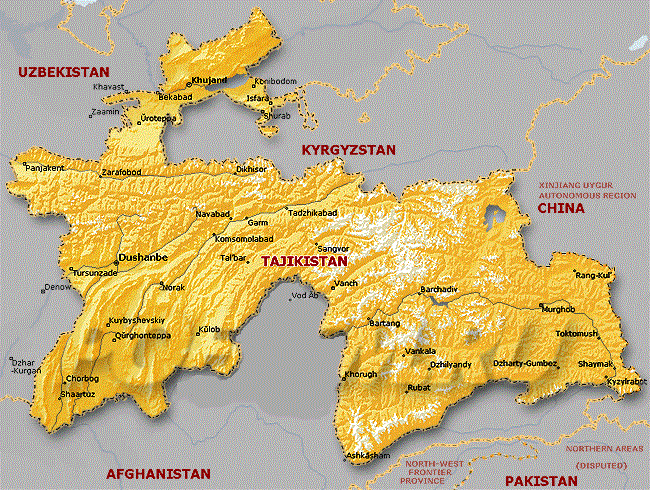 The Great Trip all Pamirs, Tajikistan
Type of tour:15 days of landscaping jeep tour in Tajik Pamirscombined with3day trekkingand 1hiking in GizeiveBartngday. In this tour, you get to see both great massive valleys of Pamirs, Murghab, Wakhan and Bartang.
Fan Mountains via the Pamirs
This tour is designed such that it allows a quick look at the Pamirs starting from Osh via the Allai valley. Having conducted jeep adventure we shall visit Zaravshan mountains where we have 3 days of trekking in the Fan Mountains. The tour ends in Dushanbe after having adventures in the Fan Mountains.
Pamirs of Tajikistan trekking in Wkhan and Zorkul lake
This tour offers several days trekking in Pamir, Wakhan and Zorkul area, on the borders of Afghanistan, Pakistan and China. It is the remotest area of Tajikistan for trekking. We organize horse rides in Pamir Alai valley of Kyrgyzstan. Some parts of the tour are done by jeep. .